Our deepest sympathies go out to the family and friends of the following OPBA members who have recently passed away David Kunikis, Bay Village P.D.; Rita Petkoff, Retired; Mathew Mazany, Mentor P.D.;
It is with great sadness that the Clearcreek Township Division of Police report the passing of one of their officers. Investigative Sergeant Larry Bryan Cornett passed away unexpectedly at his home in Clarksville on Saturday, June 2, 2018. Cornett began his career with the Clearcreek Township Police in December of 1998 as a part-time police officer. The agency recognized his potential and promoted him to full-time status in December of 1999. Cornett was promoted to the rank of Sergeant in April of 2008 acting in the capacity of a road patrol supervisor. In March of 2017 Cornett was assigned to the agency's investigative section as the agency's first Investigative Sergeant. Cornett was known by his coworkers as an officer who worked diligently to protect those who could not defend themselves: children.
Cornett was involved in various charitable causes, most notably Ohio Special Olympics. Cornett worked to raise money for Special Olympics Ohio through "Tip a Cop" and "Cop on a Rooftop" events as well as the Caesars' Creek Polar Plunge of which he was an original organizer. Cornett was also the co-leg leader for Southwest Ohio for the Law Enforcement Torch Run. Additionally, Cornett was a board member for the Warren County Children's Advocacy Center and supported National Night Out.
Cornett was serving as the Union Director for the sergeants bargaining unit under the Ohio Patrolmen's Benevolent Association (OPBA). Cornett was actively involved in the Masons, serving as a Past Master of Waynesville Masonic Lodge # 163, Past Deputy Grand Master for the 2nd Masonic District, Worthy Patron of Miami Chapter # 107 O.E.S., along with the Scottish Rite and Orator of the Dayton Chapter of Rose Croix.
Cornett is survived by his wife, Rachel (Howell) Cornett; two sons Bryan Christopher and Oscar Henry Cornett; his parents Larry M. and Theresa Cornett; and his sister, Tonya Cornett.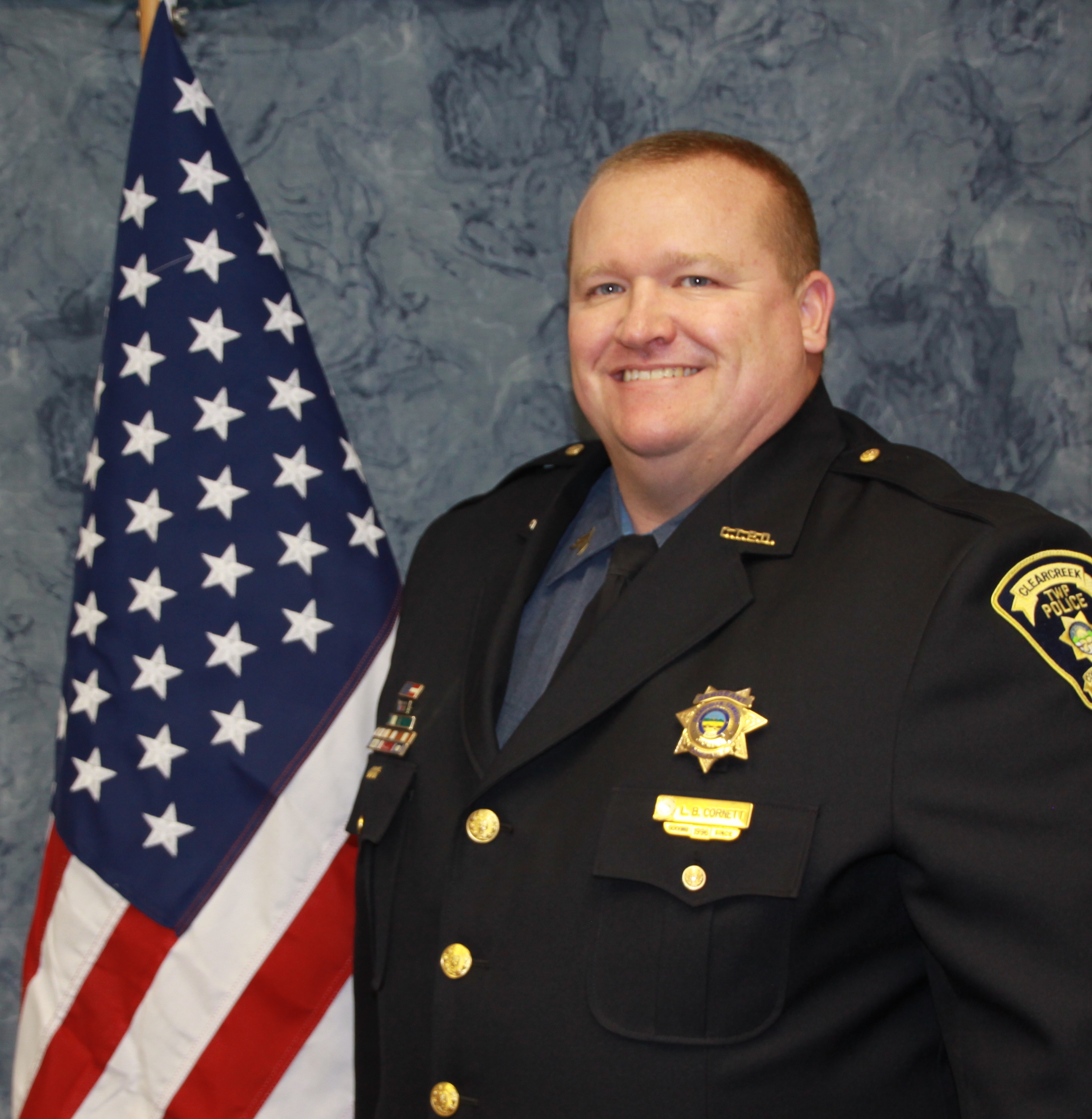 Retired Deputy Dennis (Denny) A. Meyer suddenly passed away on 8/13/2018. He was 72 years old and retired in 2009 as a Deputy Sheriff with Medina County SO. Denny was an avid golfer and great friend to all his co-workers throughout his years at the SO. Denny will be greatly missed by his family and friends.