The Ohio Patrolmen's Benevolent Association (O.P.B.A)
Contract Interpretation: What Do The Words Of A Contract Mean And How Do We Determine That Meaning?
Contracts govern many relationships in our lives. Our relationships with banks, with businesses, with cellular phone service providers, with utility companies, and with each other are often based on contracts. We rely on the sanctity of contract performance to insure the good order of society. The Roman Law maxim pacta sunt servanda (agreements are to be kept) reflects this characteristic in human nature. The concept of an enforceable contractual relationship is particularly important for those public employees whose employment relationship is governed by a labor contract.
WHAT IS A CONTRACT
Before delving into the intricacies of interpreting labor contracts, one should understand what a contract is, as a legal term of art. On its most basic level, a contract is formed when:
1) One party to that potential contract makes an offer;
2) The other party accepts that offer; and
3) There exists "consideration," or a bargained for exchange of value related to the underlying offer and acceptance.[1]
One court deftly described the peculiar nature of what a contract actually is:
Unfortunately, contracts, like most of the basic terms constituting the intellectual tools of law, is conventionally defined in a circular fashion. By the most common definition, a contract is a promise or set of promises for the breach of which the law gives a remedy or the performance of which the law recognizes as a duty. This amounts to saying that a contract is a legally enforceable promise. But a promise is legally enforceable only if it is a contract. Thus nothing less than the whole body of applicable precedents suffices to define the term 'contract.'[2]

HOW TO INTERPRET COLLECTIVE BARGAINING AGREEMENTS
A collective labor contract or collective bargaining agreement ("CBA") is a contract vehicle, born out of statute, which provides an individual with greater bargaining power than if he or she were to bargain with the employer alone. Since these CBA's govern the employment relationship between an employer and perhaps dozens or hundreds of its employees, it is important to take great care in making the final contract product as clear and unambiguous as possible.
However, we all know that, as much as the parties may strive to eliminate ambiguity, there is always more than one way to read a given section in a CBA. "The language of mathematics is precise. The English language is not."[3] It is entirely possible that three experienced, respected labor arbitrators could read the same CBA section and render three different results.
So how does one know what the correct, legally enforceable interpretation of a particular CBA provision is? Unfortunately, there is no mathematically precise way of knowing. Disputes often occur because the parties to a CBA have legitimate differences of interpretation. While one cannot predict with certainty the outcome of a dispute of contract interpretation prior to litigation, it is helpful to understand some concepts and theories which arbitrators use as factors in their decision making process.
A. THE OBJECTIVE THEORY
The objective theory of contract interpretation holds that the meaning of an ambiguous contract term is that which would be attached by a reasonably intelligent person who is acquainted with the operative usages, and knows the circumstances prior to and contemporaneous with the making of the contract.
The legendary judge and judicial philosopher Learned Hand captured the objective theory of contract interpretation in Hotchkiss v. National City Bank, 200 F. 287 (S.D.N.Y. 1911):
A contract has, strictly speaking, nothing to do with the personal, or individual, intent of the parties. A contract is an obligation attached by the mere force of law to certain acts of the parties, usually words, which ordinarily accompany and represent a known intent.
In other words, under the objective theory, a judge or arbitrator would essentially insert the intent of the parties based on the usual and customary uses of the words contained within the contract itself. The parties' own meaning and intent is not relevant; rather, the words are enforced in accordance with the way in which an ordinary reasonable person would understand and enforce them.
B. TOTALITY OF THE CONTRACT
The American Law Institute's influential legal treatise Restatement (Second) of Contracts offers us further guidance as to how contract language is to be read and interpreted in context.
§ 202. Rules in Aid of Interpretation
(1) Words and other conduct are interpreted in the light of all the circumstances, and if the principal purpose of the parties is ascertainable it is given great weight.
(2) A writing is interpreted as a whole, and all writings that are part of the same transaction are interpreted together.[4]

Essentially, adherents to this Restatement view of contract interpretation would read a contract as a whole. Conflicting provisions within the same document must be reconciled and respective contract provisions must be weighed appropriately.
For example, a CBA has one provision which requires shift bidding by seniority. That same CBA has another provision which infers that it is a management right to determine when, or even if, that shift bidding process ever takes place. Under the Restatement view, those incompatible provisions must be reconciled in light of the totality of the circumstances. The union's position would be that it is incongruous to believe that the parties intended to include shift bidding by seniority language in the CBA, yet allowed for a mechanism which would prevent the implementation of that shift bidding process.
C. EXTRINSIC EVIDENCE TO CLARIFY THE MEANING
In the realm of labor arbitration, parties often raise or attempt to raise evidence as to the intent of the parties when litigating a contract interpretation case. This extrinsic evidence is that which is not expressly contained within the "four corners" of the CBA, but which may help a neutral arbitrator understand why the CBA says what it says.
Parties may wish to cite the bargaining history of the parties as evidence. In such an instance, first-hand participants in the bargaining process would be necessary witnesses to advance a party's interpretation of the bargaining process and that which was born of it. The contemporaneous notes or minutes of a past bargaining session might also prove valuable. Keep in mind that the parties may have discussed the disputed language at length, but made a conscious decision not to alter it in an effort to secure agreement on a total agreement. Often, sources of annoyance and discord between the parties will ultimately be glossed over at the bargaining table in favor of dealing with the greater issues of compensation and health insurance.
A party may also argue that a past practice controls a situation. Past practice is also a legal term of art. In order to be considered an enforceable past practice, "a practice must be perfectly clear and unequivocal, consistently followed with frequent repetition over a long period of time so that it is inferable that both parties had accepted the practice as part of their collective bargaining agreement."[5] It may very well be that, by virtue of a clearly-established past practice, the parties themselves understood a contract provision in a certain way. Thus, an arbitrator should enforce that long-held understanding.
Ultimately, as the old saying goes, there is more than one way to skin a cat. There is more than one way to interpret a contract. The best way to insure a lack of ambiguity is to be clear and precise during the process of contract formation, if that is possible under the bargaining circumstances. If you have questions of contract interpretation, the first step is consulting with your OPBA representative to help assess the situation.
---
[1] Restatement (Second) of Contracts (1) To constitute consideration, a performance or a return promise must be bargained for. (2) A performance or return promise is bargained for if it is sought by the promisor in exchange for his promise and is given by the promisee in exchange for that promise. (3) The performance may consist of (a) an act other than a promise, (b) a forebearance, or (c) the creation, modification, or destruction of a legal relation.
[2] Loevinger, J. in Baeh v. Penn-O-Tex Oil Corporation, 258 Minn. 533, 537-39, 104 N.W.2d 661, 664-66 (1960).
[3] Elkouri & Elkouri, "How Arbitration Works," 6th ed., (Alan Miles Ruben, Editor-In-Chief, 2003) at 441.
[4] Restatement (Second) of Contracts § 202 (1981).
[5] Elkouri, supra, at 608-609.
The SERB 2013 Report on Health Insurance Costs
The Research and Training Section of the State Employment Relations Board has released its annual report on the cost of health insurance in Ohio's public sector. The 2013 report analyzes health care surveys completed by 1,226 public employers in the state representing about 394,388 employees. Such amounts to a 92.5% employer participation rate. The survey answers are representative of public sector medical insurance plans in effect on January 1, 2013. The report is necessary reading for negotiating committee members as it offers useful comparative data and background information for numerous healthcare issues.
The statewide average for an employee's share of the medical and prescription drug premium is 11.2% for single coverage and 12.2% for family coverage. In terms of actual dollars and cents, employees are statewide paying $59 per month for single coverage and $171 per month for family coverage. Among political subdivisions, employees of townships pay the least amount at approximately 6.3% of the premium for single coverage and 6.4% for family coverage. This translates into township employees paying $28 per month for single coverage and $84 per month for family coverage. Employees in cities are paying 9.6% for single coverage and 9.8% for family coverage. This amounts to city employees paying $49 per month for single coverage and $135 per month for family coverage. Employees of counties are paying 13.3% of the premium for single coverage and 14.4% of the premium for family coverage. These percentages require county employees with single coverage to pay $72 per month for single coverage and $217 per month for family coverage.
SERB also analyzes employee contributions by eight geographical regions in the state. Employees in the Dayton region pay the greatest share for medical and prescription drug insurance. Employees with single coverage in the Dayton region are paying 13.2% of the premium while employees with family coverage pay 14.4% of the premium. These employees are paying $69 per month for single coverage and $200 per month for family coverage. The employee share of the premium is least in the Warren/Youngstown region with employees contributing 6.9% of the premium for single coverage and 6.8% of the premium for family coverage. This equates to $36 per month for single coverage and $102 per month for family coverage.
It is also interesting to examine SERB's report on medical plan design. The report identifies the number of medical plans by deductible amounts. Statewide, 29.7% of medical plans have deductibles for single in-network coverage in the amount of $100 or less, while 26.8% of the plans have deductibles for such coverage in an amount between $125 and $400. 23.0% of the plans have deductibles for such coverage in an amount of $1,200 or greater. For in-network family coverage, 28.2% of plans statewide have deductibles in the amount of $200 or less, while 27.2% of the plans have deductibles between $250 and $800. 23.7% of the plans have deductibles for such coverage in an amount of $2,400 or greater.
After the deductible is reached, the percentage of costs paid by employees until they reach their out-of-pocket maximum amount is called co-insurance. 33.4% of plans statewide for in-network coverage do not require an employee co-insurance contribution while 32.5% of plans require a maximum employee co-insurance share of 10%. Only 2.6% of plans require a maximum employee co-insurance share over 20%. The statewide median out-of-pocket maximum amount for in-network coverage is $1,350 for single coverage and $2,600 for family coverage.
The SERB report also provides plan data for prescription drug costs. The statewide median co-pay amounts for a 30 day drug supply under the "three tier" option most common in Ohio are as follows: $10 for generic; $25 for brand and $40 for non-formulary brand. SERB notes, as explained herein, that the employee premium contribution for prescription drug coverage is figured into the employee's medical insurance premium contribution in 87.5% of reporting jurisdictions.
While the employee contribution to health care costs is always of prime concern in labor negotiations, it is also useful to look at the history of premium costs for medical and prescription drug coverage. For 2013, the average premium for medical and prescription drug coverage statewide is $520 for single coverage and $1,370 for family coverage. This represents a 2.8% increase for single coverage and a 2.3% increase for family coverage in comparison to 2012. SERB shows in its report that from 1993 through 1999, premium increases were modest at around 4% per year. From 2000 through 2005, annual increases in premium amounts were close to 15%. Increases have moderated since then, as the increases from 2006 through 2013 have averaged only 4.8% per year.
The report also touches on dental and vision insurance. When dental insurance is carved out from medical and prescription drug coverage and employees contribute to the premium, employees statewide are paying $5.00 per month for single coverage and $13.98 per month for family coverage. The majority of dental plans statewide have annual maximums of between $1,000 and $1,500. When vision insurance is carved out and an employee is required to contribute, the employee is statewide paying $2.00 per month for single coverage and $5.35 per month for family coverage.
Opt-out provisions are often discussed by employees in anticipation of negotiations. Under these provisions, employees are paid by the employer for not enrolling in the employer's health insurance plan. According to the SERB report, opt-out provisions are offered statewide in 43.9% of jurisdictions. The average incentive payment for an employee opting-out of single coverage is $1,344 per year while the average incentive payment for an employee to opt-out of family coverage is $2,048 per year.
High Deductible Health Plans now make up 21.0% of the plans across the state. In 2012, such made up 22.3% of plans statewide, compared to 17% in 2011. When such plans are offered in conjunction with a Health Savings Account or Health Reimbursement Arrangement, 49.3% of employers annually contribute to the account of single coverage employees in an amount between $1,000 and $1,999. 12.3% of employers annually contribute to such accounts in an amount over $2,000, while 38.4% of employers contribute less than $1,000. For family coverage employees, 41.6% of employers annually contribute to such accounts in an amount between $2,000 and $3,499. 16.4% of employers annually contribute to such accounts in an amount of $3,500 or more, while 42% of employers contribute less than $2,000.
I wrote a similar analysis for Police Beat of SERB's 2012 report on the cost of health insurance in Ohio's public sector. A comparison of the 2012 report with the 2013 report does not evidence any worrisome change in benefits and costs for employees or employers. While we cannot control the employer's objectives at the table, the SERB report on healthcare provides a tool to measure the reasonableness of both our position and the employer's position relative to external comparability. It is advisable to check out the SERB website to review the report and gain some statewide perspective on the specific issues that are relevant to your negotiations.
The New Normal: Negotiating in the Age of Health Insurance Exchanges
As full implementation of the Patient Protection and Affordable Care Act (PPACA) gets closer, the topic of President Obama's signature legislation is increasingly coming up during negotiations for new collective bargaining agreements and open enrollment periods for the 2014 health insurance coverage. This discussion may start with the Employer threatening to drop insurance coverage and sending everyone to the Health Insurance Exchange to purchase their own individual insurance. Other times, it is the members, frustrated with their current health insurance, that are expressing a desire to move onto the exchanges. Unfortunately, in many cases both the employers and members have been informed by the media outlets they listen to. Consequently, negotiations on health care are often being driven by misinformation and misconceptions on both sides of the table. Although a full overview of the PPACA is far too complex to address in this article, the following remarks will hopefully give you a better understanding of how one aspect of the law—the Health Insurance Exchanges—work and how they may affect negotiations.
On October 1, the Health Insurance Exchange began accepting applications for individual insurance coverage for the 2014. Problems with the rollout notwithstanding, the Exchanges are here to stay. Because these exchanges were not designed for people that already receive insurance through their employer, this should not apply to most public employees. Despite this fact, the topic of Health Insurance Exchanges has begun to enter into discussions during contract negotiations.
To understand how the Exchanges may affect bargaining it is first necessary to have a basic understanding of the Employer Mandate. The Employer Mandate requires any employer with more than 50 employees to offer affordable health care to all full-time employees. If an employer chooses to not offer insurance to its employees, they will be fined $2,000 for each full time employee minus thirty ($2,000 x (# of employees – 30)). Although this may sound like a lot, this is probably substantially less than what the employer is paying for insurance coverage. For example, in 2013, SERB reported that the average public entity paid an average of $5,532 per year to cover an employee getting single coverage and $14,385 per year for an employee on family coverage. Because of this disparity, some public employers have begun to explore the possibility of dropping insurance and paying the fine. This would then allow employees to potentially purchase subsidized care on the exchange.
While dropping health insurance may present a "win" for the employer, many employees feel that it will also produce a "win" for them. This feeling among employees is usually predicated on two basic assumptions. (1) if the employer drops health care employees will receive the money the employer would have spent on health care in compensation; and (2) employees will pay less for insurance on the exchanges and will be able to "pocket" some of the extra compensation the employer is giving them to purchase health care. A variant of this second proposition is that the employee can "pocket" all of the extra compensation and buy health insurance when they actually get injured or sick. You may have heard this referred to as "buying insurance at the emergency room."
First, it is important to note that the "buying insurance at the emergency room" concept is part of the misinformation and misunderstanding as to how the law works. Insurance in the Health Insurance Exchanges, like the insurance you purchase through your employer, has an open enrollment period. For 2014 this period began on October 1, 2013 and runs through March 31, 2014. In subsequent years, the open enrollment period will be from October 15 through December 15 of the year preceding the year in which the insurance will take effect. If a person fails to sign up for insurance during the open enrollment period, they will not be allowed to sign up later unless they have a major life event such as marriage or divorce that changes their eligibility status. In other words, you will not be able to "buy insurance at the emergency room." You will be uninsured and face paying the full cost of that emergency room visit and subsequent care out of your own pocket. In addition, people that intend to carry out this "strategy" should be reminded that they will also face a tax penalty that could be as much as $2,085 by 2016.
Another consideration when thinking about going to the exchanges is that although some employees may be able to purchase insurance for less on the exchanges this will not necessarily apply to all members. As a general rule, the health insurance offered on the exchanges will cost more than what you are paying now. This is because your current employer subsidizes, or pays a percentage of the premium. The Health Insurance Exchanges also offer subsidies, but you are only eligible for the subsidies if your employer does not offer affordable coverage (affordable coverage means that no more than 9.5% of your household income goes towards paying insurance premiums) or offers no coverage at all. Generally, if your employer offers health insurance, you may purchase health insurance on the Exchange, but you will pay full price.
If your employer drops insurance, then you may be eligible for subsidies on the exchange. Subsidies are calculated based on the cost of the second lowest silver plan offered in your ratings area. The Silver Plan pays for 70% of medical expenses while you pay the rest. Although you can purchase a more expensive plan than Silver such as Gold (paying 80%) or Platinum (paying 90%) the amount of your subsidy will not change. You will have to make up the difference out of your own pocket. Conversely, if you feel you do not need very much health insurance coverage you can opt for a bronze plan (paying 60%). Again, you will still receive the same subsidy as you would if purchasing a silver plan only now that subsidy will pay for a larger percentage of the premium, costing you less out of pocket.
Three factors ultimately determine the amount of your subsidy. First, Ohio is broken down into 17 ratings areas. In each ratings area, there are a different number of plans being offered. Depending on how many plans are being offered and where you live in the state, the prices for insurance on the Exchange will vary. In general, plans offered in urban areas will be priced lower than in rural areas. Because subsidies are based off of the overall costs, a person living in a rural county will receive a larger subsidy than if that same person living in an urban county. Also, those with a higher household income will receive a smaller subsidy than those with lower incomes. As a third variant, the larger your family the more likely you will be to receive a subsidy. If you would like to know approximately how much a Silver Plan would cost you, and how much of a subsidy you are eligible for, the Kaiser Foundation offers a subsidy calculator at http://kff.org/interactive/subsidy-calculator/.
Finally, many employees believe that the money their employer is saving by cancelling insurance will be passed on to them. However, this is a risky assumption to make. First, it is unlikely that the employer will give employees the exact amount that they were paying towards premiums. At a minimum, employers that choose to go this route will have to pay the $2,000 per person fine. This, no doubt, would be deducted from any extra compensation you might receive. Also, employers may wish to pocket even more of the saving to help their bottom line. Some employers will even argue that the subsidy employees will receive from the Federal Government will replace the subsidy the employer was paying making it unnecessary for them to give any extra compensation to employees.
If your employer is considering moving you to the exchanges and brings up these points, a helpful argument might be to point out that the compensation you previously received in insurance was a bargained for exchange. In many cases, members accepted lower wage increases to ensure that their share of the premium costs did not rise. To eliminate this compensation now without offering anything in return would destroy that bargain. Also, as noted above subsidies in the exchanges will affect the members unequally and cannot be counted as a one for one on the exchange.
If the employer does agree to roll some of their cost saving over to employees this can be done in two ways. One way would be to simply roll it into wages. The other way would be to provide a stipend. Without knowing the specific situation, it is difficult to say which would be better. However, one thing to consider is the long term effects of both options. If the extra compensation is rolled into wages, this will be a one-time thing. The next time that the employer negotiates with you they are unlikely to give any additional bump to the wage increase to compensate for the rise in health insurance. Given that the medical inflation rate for next year is 6.5% this means that a larger share of the insurance costs will land on employee's shoulders in future years further eroding any wage increase they may see.
You may also consider having the employer provide a stipend for medical insurance. If this route is taken, it may be easier to bargain for increases in the stipend that keep pace with medical inflation in future years. On the downside, money paid out in the health care stipend may not be counted towards your wages when determining your pension at the end of your career.
Like it or not, the PPACA is here to stay. Undoubtedly, as the law matures, so will the negotiation strategies used by the OPBA and the employers. As negotiations take place under the law, it is important to understand how the law works and what effects your decisions may have. Although the above information should be helpful in your endeavors you should give careful consideration to any proposals that may have a long term effect on your health insurance, do your own research, and be careful to not fall prey to the misinformation that is out there.
The Grievance and Arbitration Process - Part II
In Part I, I discussed the historical background of Collective Bargaining Agreements (CBA) and the evaluation of grievances. The single most important question is "What does the CBA say about the subject?" Part II will discuss the development of the arbitration process. Through time the arbitration process and arbitrators have developed generally accepted standards and factors in deciding cases. However, those topics will be discussed in future Articles.
A grievance, at its basic legal core, is a breach of contract. Just as private parties who contract for goods or services can file a civil lawsuit for a party's alleged failure to uphold the contractual bargain (a breach), the Union "litigates" the alleged breach of the CBA by the Employer to a neutral arbitrator. Although, in theory, an Employer could also file a grievance under the CBA, typically Employers maintain the power to take corrective action and force the Union to seek arbitration. CBA based claims provide remedies that include, among others, asking the employer to stop a certain practice, requesting a few hundred Dollars for a missed overtime or seeking the reinstatement of a wrongfully terminated employee. Most CBA-based claims have potential remedies far less than the cost of retaining an attorney and initiating civil litigation. The two forums in which litigation occurs are vastly different though.
Civil lawsuits by nature are complicated, lengthy and governed by procedural and evidentiary rules. Even in the relatively simplest of cases, parties in a civil case often spend months or years arguing about a procedural technicality or what one party is required to disclose to the other party. Depending on the complexity of the case, discovery deadlines may be set years out from the date the case is filed. Parties file procedural motions and wait for the court to rule on motions, sometimes taking months or years also. Parties are sometimes permitted to file an appeal of a procedural ruling, further delaying the process. This is all before even setting the case for trial to address the "merits" of the claim and final judgment. Civil litigation also favors wealthier clients who can afford the time and expense of the process particularly for claims that can range from hundreds of thousands to multi-millions of Dollars.
Parties to a contractual arbitration provision waive their right to a civil trial and to appeal the decision of the arbitrator on substantive grounds (on the merits). "Arbitration is widely recognized as a more informal and less highly structured forum for dispute resolution than civil litigation.*** Arbitration is subject to the discretion of the arbitrator with respect to how the process is controlled and the liberties to be accorded advocates and witnesses." Wolf, Steven, The Arbitration Process and Arbitrability, 1-5 Labor And Employment Arbitration §5.01, (2013). While the parties can agree to procedural rules within the CBA, most disputes are governed by the Code of Professional Responsibility for Arbitrators and Procedural Rules of the Federal Mediation and Conciliation Service (FMCS) or the American Arbitration Association (AAA). Per Rule 27 of The AAA Labor Arbitration Rules, "The parties may offer such evidence as is relevant and material to the dispute, and shall produce such evidence as the arbitrator may deem necessary to an understanding and determination of the dispute.*** The arbitrator shall determine the admissibility, the relevance, and materiality of the evidence offered and may exclude evidence deemed by the arbitrator to be cumulative or irrelevant and conformity to legal rules of evidence shall not be necessary.
Arbitration has existed since the Greek and Roman empires. See Elkouri and Elkouri, How Arbitration Works, 5th Ed. 1997, p. 2. "The modern development of international arbitration can be traced to the Jay Treaty (1794) between Great Britain and the United States, which established three arbitral commissions to settle questions and claims arising out of the American Revolution. In the 19th century, many agreements were concluded by which ad hoc arbitration tribunals were established to deal with specific cases or to handle a great number of claims. Most significant was the Alabama Claims arbitration under the Treaty of Washington (1871), by which the United States and Great Britain agreed to settle claims arising from the failure of Great Britain to maintain its neutrality during the American Civil War." Domke, Martin, Encyclopaedia Brittanica, (2013). Arbitration was further expanded by The Federal Arbitration Act of 1925 which enforced contractually based arbitration provisions and required the parties, under certain circumstances, to submit to arbitration rather than civil litigation. Modern Labor/Management arbitration has generally expanded with the expansion of collective bargaining and is currently used by all the major professional athletic groups.
Employees and management may be distrustful or skeptical about the usefulness of arbitration. Employees who are subject to a grievance and arbitration provision often ask why their claims must go to arbitration and not to civil court or falsely believe that even if they lose at arbitration, they can submit the matter to a Court. The simple answer is that parties have agreed to arbitration in the CBA and are contractually bound by the process. However, both parties must understand the more complex development of arbitration. Arbitration is a method of peacefully and economically settling labor disputes without resort to strikes, lockouts or costly civil litigation. The parties obtain a final award often within months of the dispute which can reduce strife within the workforce. The process provides employees who seek non-economic or very low value claims an opportunity to argue their case without the expense of civil litigation and the necessity to jump through complex procedural hoops. Finally, the process itself serves to educate the employer about problems within the organization and provides labor a forum to address their concerns.
---
[1] Future articles will discuss the interpretation of CBA language.
Message from the Executive Director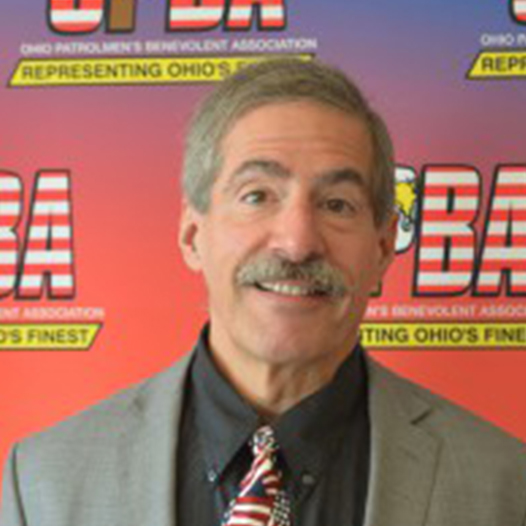 The OPBA has successfully defended the rights afforded to every public sector employee in the State to continue to engage in the collective bargaining process. The case involved the City of Munroe Falls which had originally contested the ability of 1 sergeant being able to be a bargaining unit. Once in court, however, the City argued that the entire collective bargaining law was unconstitutional. Our staff attorneys worked for 3 years on this case. Attorney Joe Hegedus and Counsel to the Board, Andy Douglas, collaborated on the Appellate and Supreme Court appeal processes. It was a great effort by our entire staff of attorneys and our Counsel to the Board to protect not only our member's rights from Munroe Falls but the rights of every member of a labor organization employed in the public sector. Please take the time to read Attorney Hegedus' article on the case in this issue.
---
The voters of Norton were asked on August 6, 2013 to vote on an initiative to change their charter that was brought to the ballot by the Citizens4Norton. This amendment, if passed, would have eliminated any current sewer assessment, eliminated any future assessments or tie in fees along with limiting sewer and water bills to $35. In addition to the limited $35 charge any future increases would be limited to 2% per year only with a majority vote of Council. The OPBA joined with the City of Norton to oppose this ballot initiative which would have had disastrous consequences to the City of Norton. This initiative would have meant that the cost to pay for these changes would have to come from the General Fund of the City of Norton. That in turn would mean that significant cuts would have to be made in other services, especially to our membership.
Justice Douglas, Executive Secretary Tom Austin, and OPBA Attorney Max Rieker along with our Directors from Norton PD met with the Mayor and the City Administrator on Friday, July 19th. The City of Norton was presented with our official letter of opposition and a donation was made to fight to ballot initiative. The combined efforts of the OPBA, our members and the City of Norton proved successful with the amendment being defeated 1,812 to 1,695 a difference of 117 votes. Voter turnout for this special election was 43%.
---
There were two Right to Work bills that were introduced in the House, one for the private sector and one for the public sector. Senator Faber had commented after the bills' introduction that the Senate would not take up the bills if they were to make it through the House after the members the Senate were polled. Chairman Schuring of the House Manufacturing Workplace Development Committee stated after the first hearing that the members of the panel unanimously agreed to not continue deliberations on the proposals. Chairman Schuring stated in an interview that in the 20 years in the legislature that he never had one union shop, owner of company of a union shop or Executive from a company of union shop had come and asked for this type legislation. Even though these bills have been tabled for the time being the OPBA will continue to monitor the ever changing political climate.
---
This fall being an odd year is an election year for departmental directors. The applicable provisions from our By-laws for the election process that each department should follow are:
ARTICLE VII
BOARD OF DIRECTORS
Section 2 (a). Members of the Board of Directors shall be elected at large by the membership of their respective departments for terms of two years.
(b). Elections for Director shall be by secret ballot.
(c). Nominations for the office of Director shall take place at a member department not later than October 31, of odd numbered years. Elections for Director shall take place in member departments not later than November 21 and results certified to the Executive Director not later than November 25th of said odd-numbered years.
(d). In the election of Directors of member departments where more than one is to be elected, the candidates equal in number to the places to be filled, who receive the highest number of votes at such election shall be declared elected.
In the event there is an equal number of votes cast for two or more candidates with the highest number of votes, a run-off election shall be held within fifteen days. Each duly elected Director shall appoint and certify in writing the name of his alternate within five days after his election.
Section 4. Each duly elected Director shall appoint an alternate Director. If the duly elected Director is unable to attend a properly convened Board of Directors meeting, the alternate Director may attend in his stead and said alternate shall possess the power to vote.
---
On July 11, 2013, Justice Douglas and I attended the Ohio Retirement Study Council (ORSC) meeting. There were several items of interest that were on the agenda. One item on the agenda concerned Long Term Care Insurance. Each of the retirement systems were required to offer (not pay) for group long term care insurance to its members. As of the meeting there were no responses to any of the systems' requests for proposals moving forward by any insurance carrier. The systems asked for relief from the legal requirement to offer a plan since no insurance carrier will provide quotes. There was supposed to be an update on the OP & F Rule 742-3-05, "Disability benefits procedure". However, the presentation was delayed to a later meeting. The ORSC also presented information of the effects of the State Budget on the pension systems. The information provided by the ORSC on the effects of the budgets on OP &f and OPERS are on our website.
---
School will just be starting by the arrival of this issue and I wanted to inform you of a change in a criminal statute. On July 11, 2013 Governor Kasich signed SB 64 which changed the elements of Child Enticement 2905.05 that now states in subsection (C) No person, for any unlawful purpose other than, or in addition to, that proscribed by division (A) of this section, shall engage in any activity described in division (A) of this section. A full text of the law should be reviewed and it can be found on the Ohio legislative website www.legislature.state.oh.us . Once there you can look it up under Senate bill 64.
---
The OPBA Family Days for 2013 were well attended by our members from 100 of our departments. The Cleveland Indians Family day was attended by members from 75 departments. Attendees were treated with a win by the Indians and a fireworks display after the game. The Dayton Dragons Family Day was attended by members from 25 departments. Attendees were also treated with a win. We hope that everyone who had an opportunity to attend enjoyed themselves.
---
The OPBA has been posting the Ohio Attorney General's monthly Law Enforcement Bulletins on our website. They contain general information from his office but more importantly summaries of court decisions and where to locate the entire opinions.
---
NAPO sent a letter to the editor of the Rolling Stone Magazine for their portrayal of the Boston bombing suspect and also contacted advertisers in that edition. The August 1, 2013 Washington Report from NAPO discusses the response to date from that letter and the status of the Bulletproof Vest Partnership Grant Program.
Letter of Appreciation
August 12, 2013
Re:
Executive Director, Jeff Pedicino

On behalf of the Norton Police Officers bargaining membership, we would like to extend our gratitude for the efforts of you, Executive Secretary Thomas Austin, Staff Attorney Max Rieker and Counsel to the Board Andy Douglas in the defeat of the City of Norton Charter initiative known as Issue 1. Mr. Pedicino, your correspondence with our city administration, regarding the OPBA's opinion on this issue and your reassurance in working with them to defeat this issue was highly motivating. The media presentation by Thomas Austin and Andy Douglas supporting a no vote on this issue was professionally conducted and completely changed the momentum, positively influencing our membership to get actively involved . It quite possibly polarized the Norton community to vote down this issue. Max Rieker orchestrating the media event and staying informed on this issue set the stage for a positive result. I am sure other OPBA staff members were also involved in reviewing this detrimental issue that potentially could have financially crippled the City of Norton. Thanks to all for your support and conviction.
Respectively submitted,
Dan Beavers / OPBA Director, City of Norton